When:
September 6, 2021 – September 9, 2021
all-day
2021-09-06T00:00:00-04:00
2021-09-10T00:00:00-04:00
Where:
Jo Lair Art
East Alton
IL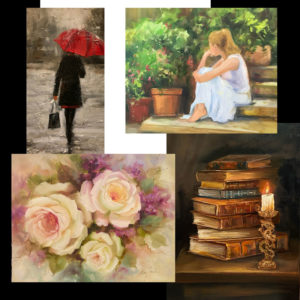 This is where the teacher gets to go paint with a master painter, Mary Carole Larson. I go every year to take advantage of her talent, learn new skills and have fun! With her permission I will be able to teach some of the paintings that I do at this event.
If you are interested in checking out this great event click here.