When:
September 5, 2022 – September 8, 2022
all-day
2022-09-05T00:00:00-04:00
2022-09-09T00:00:00-04:00
Where:
Jo Lair Art
East Alton
IL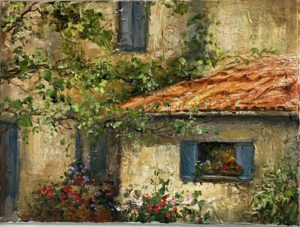 This is where the teacher gets to go paint with a master painter, Mary Carole Larson. I go every year to take advantage of her talent, learn new skills and have fun! With her permission I will be able to teach some of the paintings that I do at this event.
Wood River Township Hall
33 South Ninth St
East Alton, Illinois 62024
To register call Jo or Jim Lair (6-8-258-9905)
Details here: Mary Carole 4 days -2022
Here are the paintings we will be painting this year: